Gurit introduces Kerdyn® Green: a new range of recyclable core materials offering optimal performance
In the ever-evolving world of composite materials, Gurit, a global leader in composite marketing, is proud to present its latest innovation: Kerdyn® Green. This new range of core materials, based on a highly adaptable thermoplastic, offers an outstanding combination of mechanical properties, temperature resistance, optimized density, and affordable cost. With a focus on sustainability and environmental efficiency, Kerdyn® Green reduces the environmental impact while strengthening the waste reduction goals of the composite industry.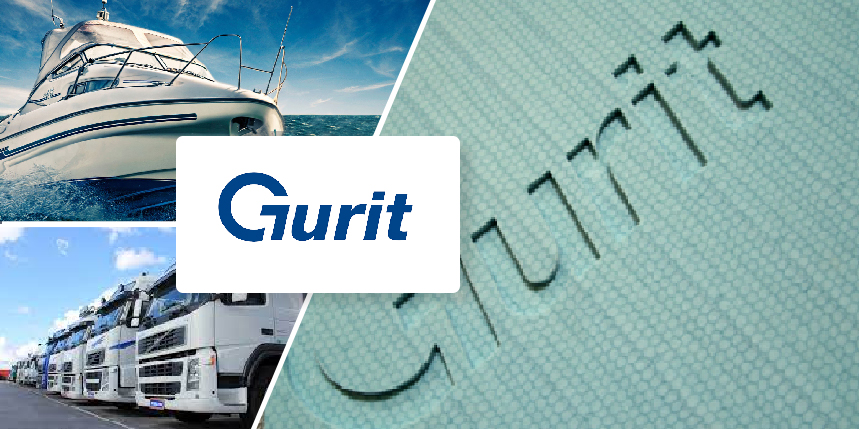 A versatile solution for a wide range of applications
Kerdyn® Green positions itself as a thermoplastic (PET) base material that provides exceptional adaptability for a variety of applications. With its unique composition, this material stands out for its compatibility with a wide range of resin systems, including epoxy, vinyl ester, unsaturated polyester, and phenolic resins. It also offers a range of densities to meet the specific requirements of applications, including :
Kerdyn® Green 80,
Kerdyn® Green 100,
Kerdyn® Green 180 FR (Fire retardant) and
Kerdyn® Green200.
This diversity of densities allows designers to choose the material that best suits their performance and weight requirements.
The processing techniques applicable to Kerdyn® Green include vacuum infusion, bonding, prepreg, and thermoforming, providing manufacturers with additional flexibility in various manufacturing processes.
Gurit® KerdynTM Green: A range of products based on up to 100% recycled PET
Contains at least 50% recycled content per production
Integrated recycling chain at Gurit
Waste sorting up to the PET foam sheet
Gurit Kerdyn™ Green achieves:
2X less CO2 emissions compared to PVC
65% reduced CO2 emissions compared to recycled HD PU products
Remarkable characteristics for superior performance
In addition to its versatility, Kerdyn® Green exhibits numerous remarkable characteristics that make it a preferred choice for composite applications. This recyclable PET-based material offers excellent chemical resistance, good resin adhesion, and robust mechanical properties. It also withstands high processing temperatures, ensuring dimensional stability during manufacturing processes.
Key applications:
The Kerdyn® Green range is suitable for various applications, including
the aerospace,
automotive,
marine,
sports, and
leisure sectors.
A commitment to sustainability
The Kerdyn® Green range embodies Gurit's commitment to environmental sustainability. By using recyclable materials and reducing production waste, Kerdyn® Green contributes to environmental preservation and the achievement of sustainable development goals. By opting for these materials, manufacturers can not only benefit from optimal performance but also meet the increasing demands for environmental responsibility.
As a leader in the composite industry, Gurit takes pride in offering an environmentally sustainable and high-performance alternative for a variety of applications. As a highly adaptable and recyclable material, Kerdyn® Green allows businesses to reduce their environmental impact while maintaining high quality and performance.
More info
Need more information about Gurit® Kerdyn® Green range? Contact our technical service at +33 426 680 680 or fill out our contact form.