Samaro launches a new version of its guide dedicated to modelling, molding and prototyping.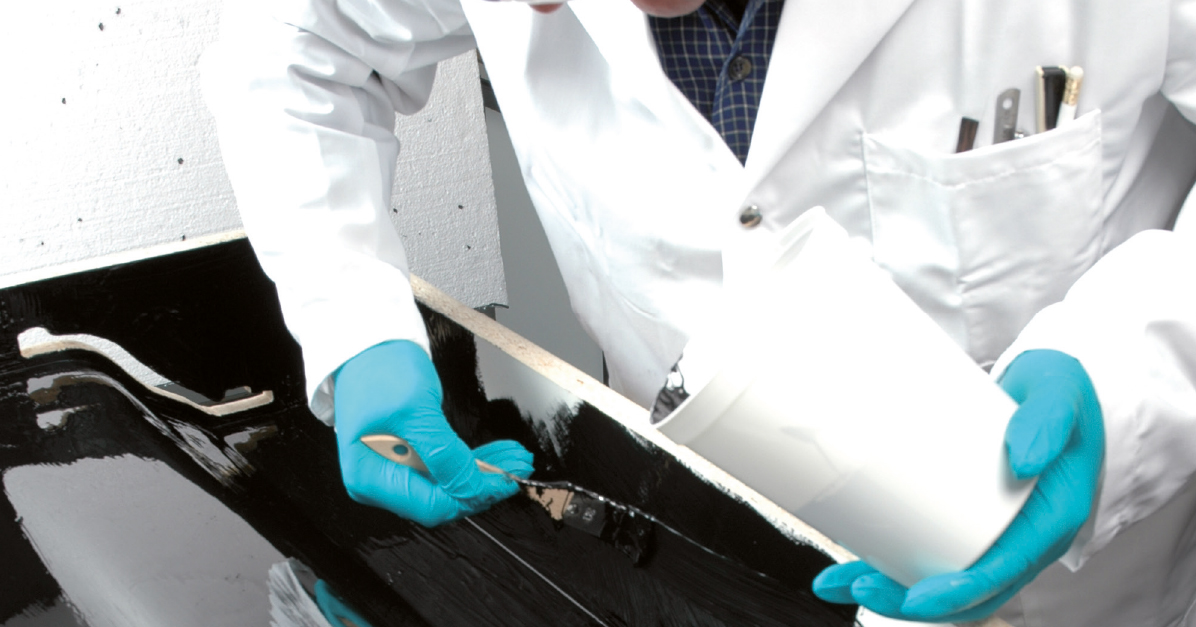 Samaro, partner of Huntsman®, Obo®, Duna-Corradini®, DowSil® Acrystal® and Synthene® for products for the manufacture of PU, Epoxy, Acrylic and Silicone models and moulds in France.
Thanks to a wide range of materials: acrylic resin, epoxy and PU resin, silicone RTV molding, fillers, honeycomb panels, PU or epoxy boards, polystyrene and the associated equipment, we provide adapted and technical answers.
This product selection guide for patterns and molding is intended to guide you towards solutions already proven in the industry.

What's new in our selection guide: Molding Silicones section
Silicones are divided into two main families: polyadditions and polycondensations. Their applications are diverse and varied, ranging from the duplication of artistic figurines, to the production of moulds for vacuum casting resins for prototyping (stereolithography duplication, polyamide sintering, 3D printing), to the manufacture of compression blocks in the composite industry).
Polycondensation molding silicones
Polycondensation molding silicones are mainly used in artistic fields or in applications where there is a high risk of inhibition. They may present a slight shrinkage (between 0.2 and 1%) greater than polyadditions, but are less restrictive when used: they are not very sensitive to humidity, temperature differences and the nature of the supports to be moulded.
Polyaddition molding silicones
Polyaddition molding silicones develop very low shrinkage once vulcanised, hence their use in the manufacture of large moulds or for prototyping. They have good resistance to chemical attack and excellent temperature stability. Curing can be accelerated by heating.

Additional products for silicone molds
Mould protection:


Xiameter® PMX 200-50cts : to be applied abundantly in the mould, leave to rest (one hour or one night). Remove the excess, wipe well. Caution, silicone oil, risk of
pollute the rooms… It also prolongs the life of the mould by facilitating demolding.
Alcool polyvinylique (PVA) : very liquid product, to be applied with a brush. As it dries, the product creates a very thin film with a very high mould protection power.
Serenys® Samplast: Wax in aerosol. Acts as a mould release agent, facilitates demolding and acts as a barier-coat against chemical transfers into the silicone. Silicone-free product. Little pollution on the part (unlike PMX).
Réparation de moules silicone:
Dowsil™ 732 Multipurpose: Single-component white silicone putty with room temperature setting. It is used for repairing silicone molds.
type Silastic® RTV-3481 or Silastic® RTV-3483.
Additives for silicone:
Syl-Off® 4000 : Add between 0.2 and 1% with silicones (polyaddition type). It accelerates the polymerisation at room temperature and can also be used
as a surface treatment to prevent inhibition.
Silastic® RTV-3011 Thixo-Additive : Add between 0.5% and 3% to the mixture. Used for vertical applications with a brush or spatula. Compatible with a
the majority of Silastic® molding silicones (+0.5% = slightly thixotropic, +3% = very thixotropic).
Silastic® RTV-3099 Brush-On : Catalyst with incorporated thixotropic agent (for Silastic® RTV-3481).
Xiameter® PMX 200-50cts  : Silicone oil used to reduce the viscosity of the silicone mixture. It also allows to adjust the hardness of the silicone once it is mixed.
polymerised.
Equivalent shore hardness :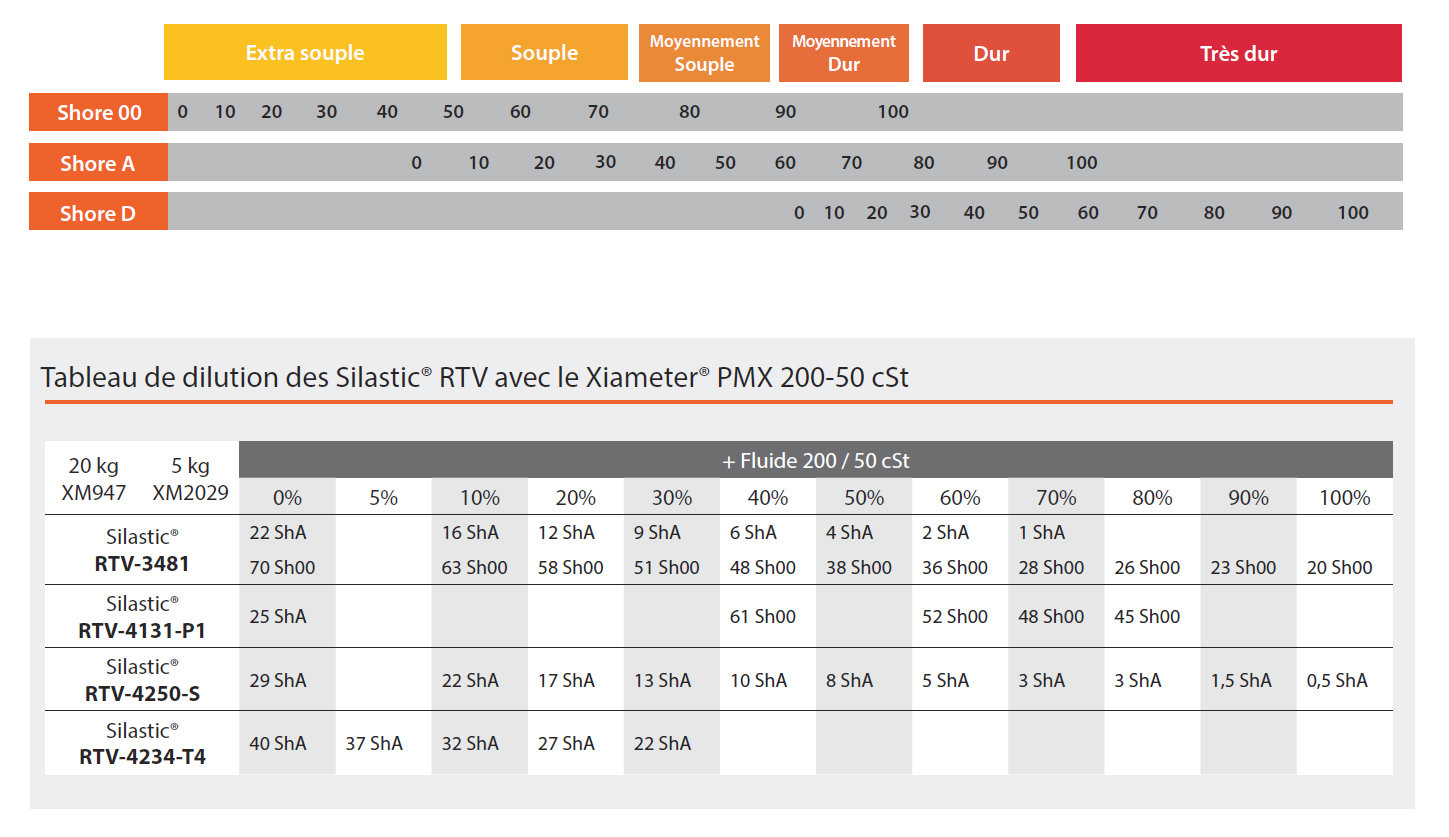 More information :
Do you need information about our model, molding and prototyping offer? Contact our technical department at +33 426 680 680 or fill in our contact form.
Download our selection guide dedicated to model, molding and prototyping :